About Us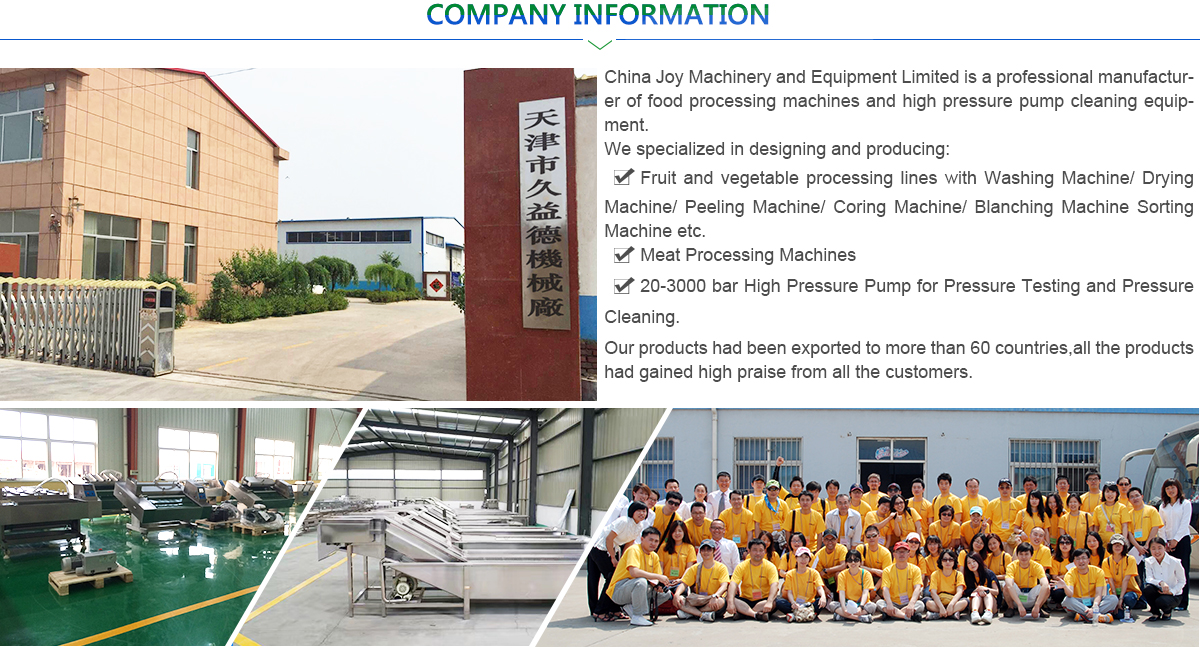 China Joy Machinery and Equipment Ltd. is China's premier supplier of pressure testing, pressure washing and food processing machines.
With skilled service engineers and field experience, we could supply you with full consultation, design and manufacturing of a complete processing lines with advanced technology, as well as worldwide reliable service.
We specialize in the development and production of machines for the food processing industry,like fruit and vegetable washing machine, peeling machine, rotary drum washer, crate washing machine, drying machine, dehydrator, blancher, meat processling machines, smoking furnace, frying machine and packing machines etc.
With the ability to offer integrated, custom solutions and complete material handling and food processing systems, our products had been exported to the whole worldwide and all the products had been gained very good reputation from the dealers and the users.
Good product quality and best after-sale service make us a leader in the food processing machines field.
Welcome to contact us and our equipment is built to last, our team is experienced and committed to quality and service, and our reputation is one you can trust.